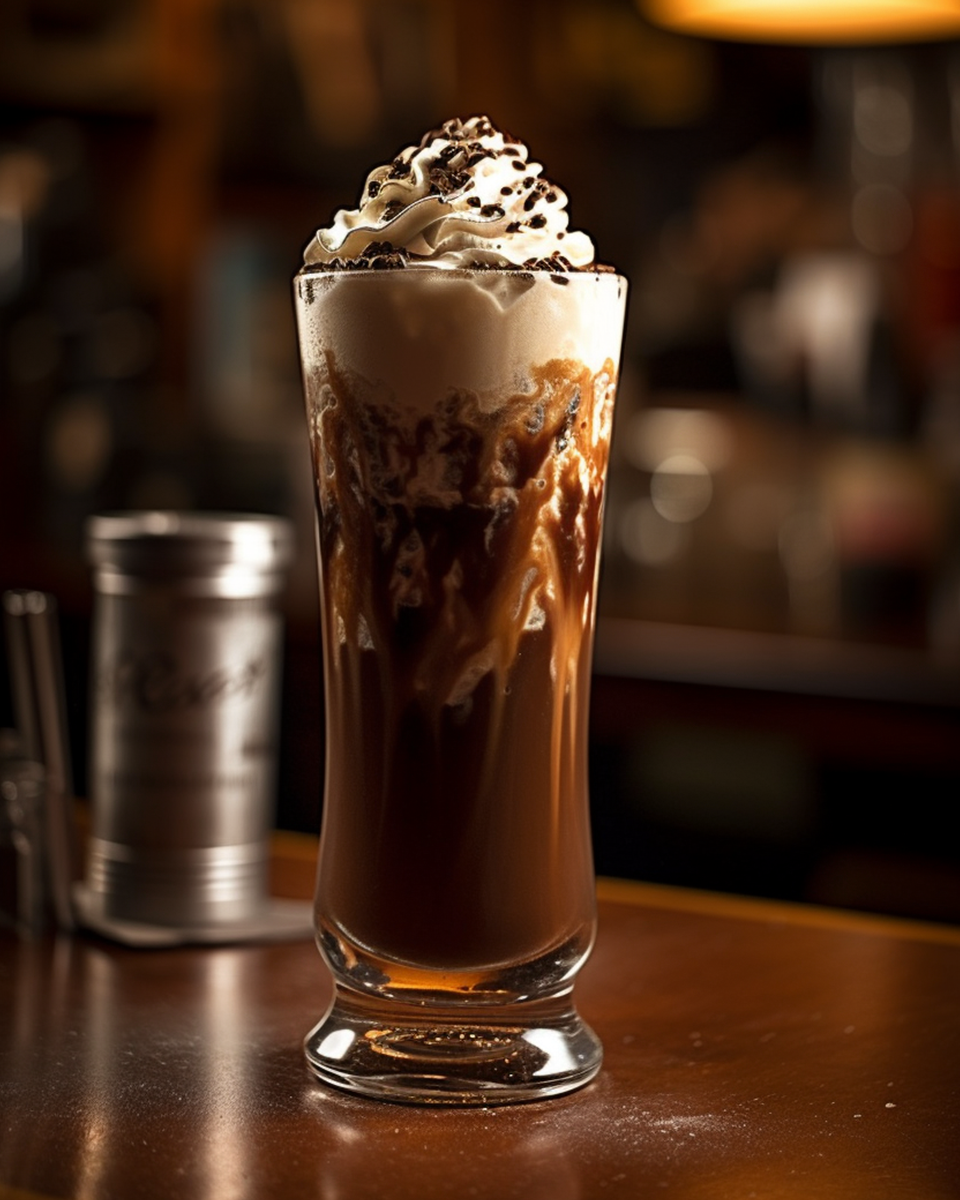 • 
25g milk or dark chocolate buttons
• 
Ice
• 
35ml freshly made espresso
• 
30ml double cream, whipped (optional)
• 
Pinch cocoa powder or cinnamon, or both (optional)  
STEP 1
Pour 50ml of the milk into a small pan and add the chocolate buttons. Mix well until melted, then leave to cool.


STEP 2
Half-fill a large, tall glass with ice, then pour in the cooled chocolate milk and the remaining 100ml milk and stir to combine.


STEP 3
Top up with more ice, then slowly pour in the espresso. Finish with a dollop of whipped cream and a dusting of cocoa powder or cinnamon – or both, if you like.